Reading Time:
11
minutes
My husband trades energy. I remember feeling confused and intrigued when I first learned about his job. I found it difficult to grasp the idea of buying and selling things that don't actually exist, especially because I'd immersed myself in the realm of health psychology, not economics or finance. He explained it to me in English, of course, but to me the language of his work was a foreign language that I struggled to comprehend.
I think this happens with my work sometimes. When I talk to people who don't have experience with coaching and healing, the language I use to describe it may, indeed, feel like a foreign language. I summarize on my website how I work with women, but I want to dive a bit deeper here so you can have a better understanding of what this coaching and healing work looks like, in case it's not clear yet.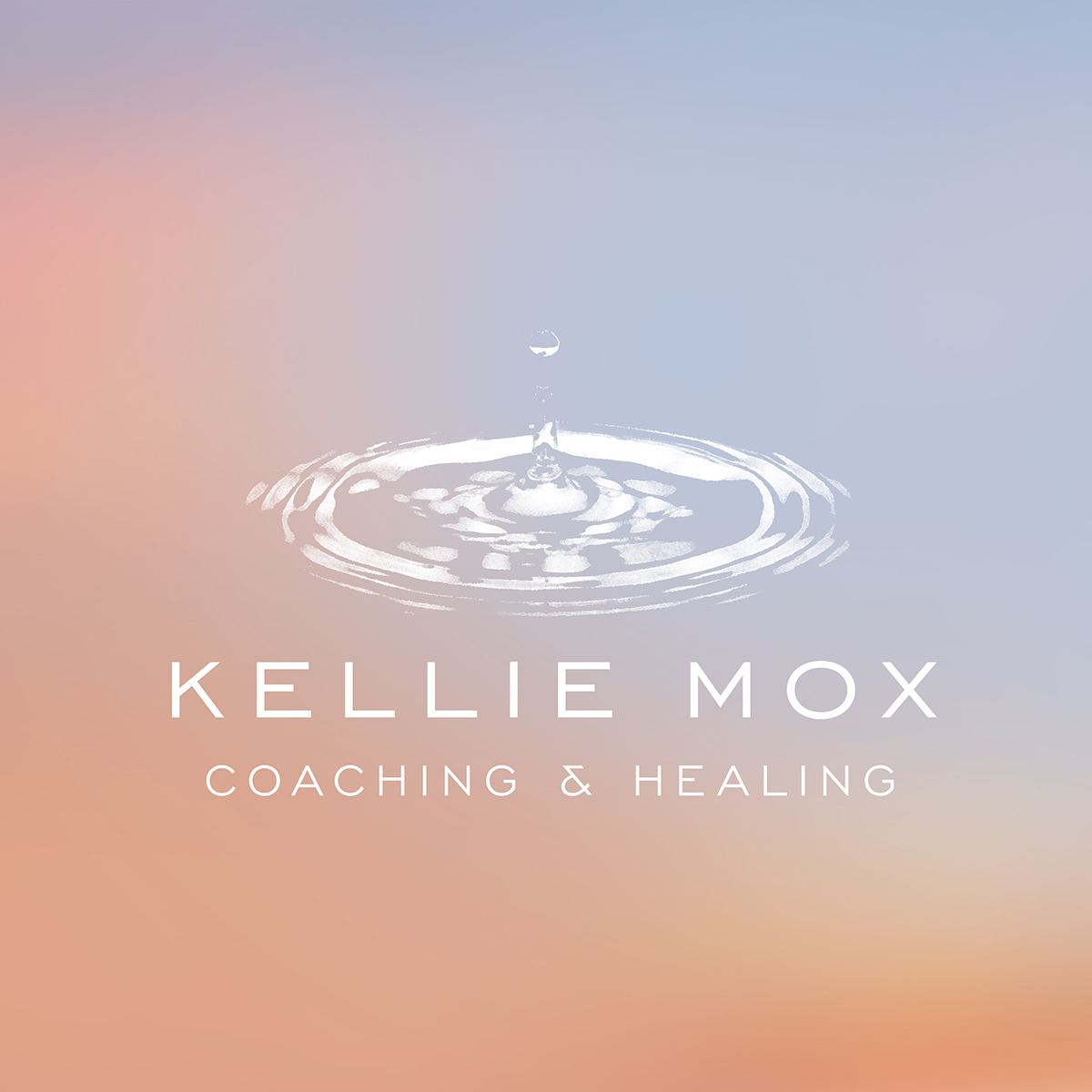 Coaching and Healing (What I Do)
My aim is to revolutionize healing for women. I do this primarily through one-on-one coaching, whole-health mentoring, and homeopathic consultation. I discuss revolutionary healing in-depth in an earlier blog post that I urge you to read. Here I'm going to dive into how I work with you to catalyze this revolutionary healing.
Coaching
I am a certified coach with a passion for and extensive training in health psychology, health behavior, and healing. If you've experienced coaching you know it's a unique conversation that employs skills like active listening and powerful questioning to catalyze new thinking, self-discovery, and revolutionary self-determined outcomes in your life. While there's power in the conversation, the profound shifts happen when you apply the learning and take action out in the world and in your life. I'm here as a catalyst in our conversations and as a point of accountability, but you are the expert on you and your life. Ultimately, my hope is that you learn a new way of connecting with yourself through coaching so that you can continue to create revolutionary outcomes in your life even after our sessions have ended.
Mentoring
I also offer mentoring (wisdom and guidance based on my education and experience) on holistic health perspectives and whole-person approaches to prevention and treatment. I often do this in conjunction with coaching because knowledge and information are fundamental pieces of the wellness puzzle. It's important for me to share holistic health information because many of our standard, or non-holistic, approaches to managing health are not working. I pulled this from an article I wrote in The Brick Magazine titled, Medicine Naturally:
The rates of chronic physical and mental illness in our culture are remarkable and rising. Six in ten adults in the U.S. have a chronic disease, and four in ten have two or more. One in five adults lives with mental illness. Our children are increasingly plagued by chronic illness as well, especially in under-privileged or impoverished communities. Our healthcare system is, quite literally, a sick-care system that spends 3.3 trillion dollars annually for managing heart disease, cancer, autoimmune disease, Alzheimer's, diabetes, asthma, ADHD, and more. It seems that all our attempts at fixing mayn't actually be working…
While pharmaceuticals and other suppressive strategies are the go-to for chronic illness management, they often palliate or suppress symptoms, sometimes with undesirable side effects. And they rarely, if ever, actually cure or heal the whole person (for more on why it's important for us to tend to our healing read this article). We must approach both prevention and treatment holistically if we are to shift the patterns that so many of us have become accustomed to—long-term reliance on costly pharmaceuticals with dangerous side effects, more and more children living with chronic conditions that will impact future generations, and a "doctor-knows-best" mentality that serves to disempower and dismiss women in particular as their own best healers. I address the foundations of health and healing with my clients and resource them with tools for revolutionary healing, because I believe that healing, and often cure, are a real possibility. I draw from my experience and training in mindfulness, neuroplasticity, and trauma-healing; however, I am not a certified mindfulness or somatic experiencing practitioner—I am trauma informed, but I am not trauma trained.
Homeopathic Consultation
Finally, I offer supervised homeopathic consultation for clients who choose this approach to support their healing. This is a modality that I'm particularly passionate about for so many reasons, one of which is that it has been central to my healing. Homeopathy allows us to address acute illnesses in a way that builds capacity in our bodies and reduces reliance on pharmaceuticals or other substances that can further contribute to chronic illness. It's also a powerful catalyst in healing chronic illness, stimulating the body, heart, mind, and spirit to come into a harmonious, balanced state. And, it is an adjunct to the critical work of healing our nervous systems, which is one of the most important foundations of healing (stay tuned for a blog with more information on this)!
My Framework (And What I Don't Do)
I offer a framework in my coaching and mentoring work that stems from my experience and education. You may have seen this picture on my website. This is our guide and a place to start as we work together. As noted above, I delve into each of these areas in this blog, but I want to touch on the container of self-awareness here, as it's the foundation for all the work I do.
The Foundation: Self-Awareness
I believe that we must ground our healing in self-awareness. Any shifts we wish to make in our lives require this solid foundation. As we grow in our understanding of our Selves—our minds (thoughts/behaviors), heart (feelings/emotions), body (physiology/nervous system), and spirit (connection to humanity, higher self, God, Universe)—we grow and heal in each of these areas. Of course, we must gather knowledge and information for healing as well (this is where mentoring comes in), because you don't know what you don't know. Beyond the knowledge, though, is observation, non-judgmental attentiveness, and awareness. The more we observe and get curious about all the parts of ourselves, the more resourced we become, and the more we can make the shifts we want to make in our lives. Self-awareness is the foundation for all healing and growth.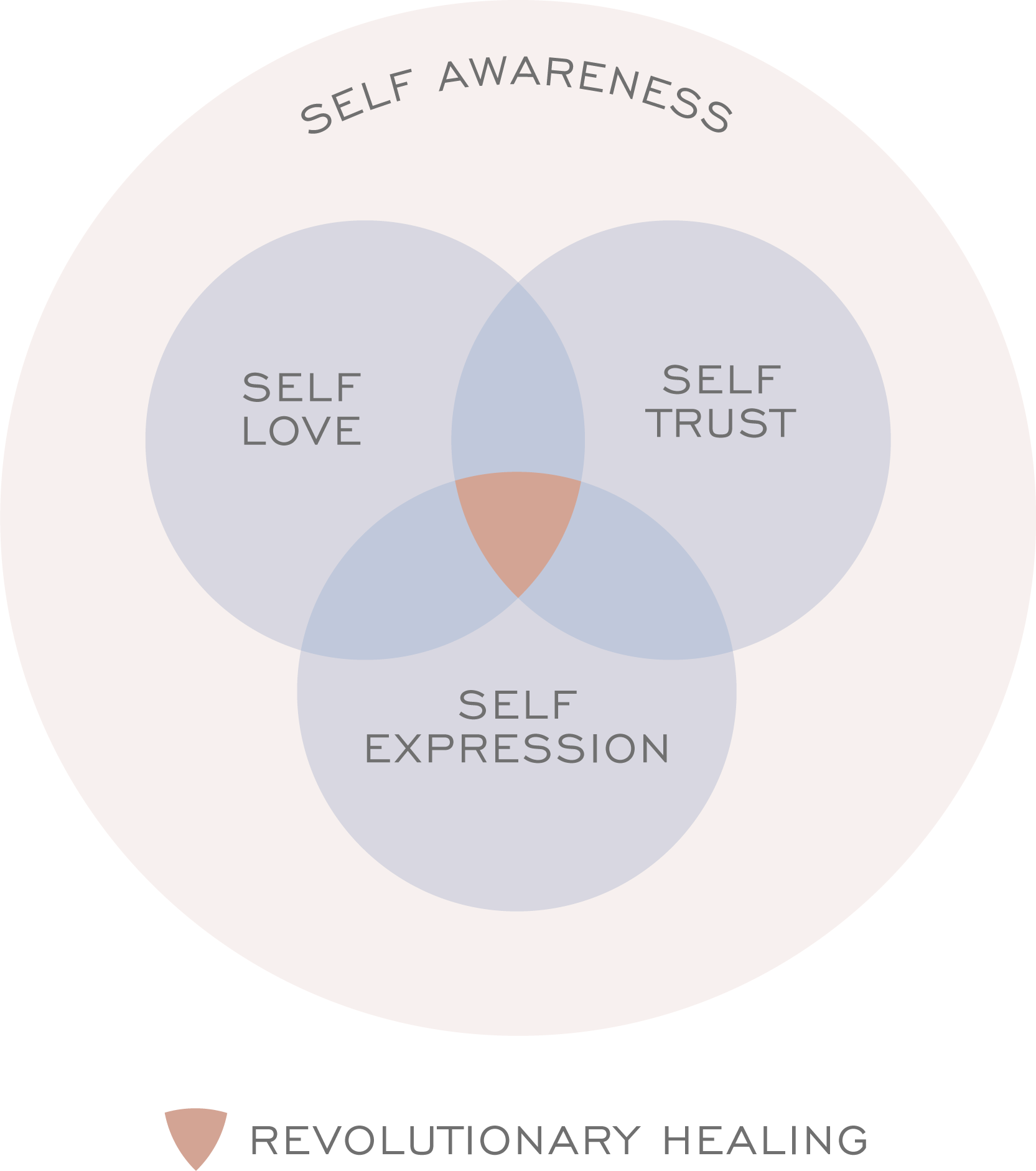 I'm not a therapist.
We will often discuss sensitive emotional issues. But we will look at them with a mindful eye and interest in learning and growing in self-awareness so that you can take aligned action in your life and deepen your growth and evolution. In this way you will be more resourced to create the life, healing, and outcomes that you envision for yourself. Our work might lead you to discover that therapy is a step you want to take, and I will help you connect with the resources you need, whether it's therapy, body work, energy work, etc.
I'm not your healer.
I will not heal you. Nobody can heal you but you. I will not fix you, because you're not broken and don't need fixing. As a coach, mentor, and student of homeopathy, I will connect you with resources inside and outside yourself, but you have to do the work to get the outcomes you want in your life.
I don't do protocols.
There is no magic pill or protocol. There's not one right way to heal. One diet, treatment, or medicine will not heal you—you heal you by addressing your entire inner and outer landscape. So, I don't provide you with a step-by-step package or program that you must follow to achieve success in healing or life. You design your own plan with my support and with the new knowledge and thinking that you acquire through this work. And then you implement your plan out in your life, knowing that you are the healer and the being with the power to effect change with the support of trusted others by your side.
While I offer a few coaching and mentoring packages, I generally recommend a 12-session commitment with weekly or bi-weekly appointments. This provides space and time to create a clear vision, experiment with various action-steps in your life, and establish new patterns that will continue to fuel your forward movement. Please keep in mind, though, healing (and life) is a continuous journey. The work doesn't end when our sessions are done. Your growth and evolution are dependent on your attention to yourself and your process over time and in your life.
Questions? I would love to answer them. Call, e-mail, post a comment below, message me on Instagram!
Perhaps the secret of living well is not in having all the answers but in pursuing unanswerable questions in good company.
RACHEL NAOMI REMEN